Riflemen were to be found in the Middle East during the Great War. we are one of the few societies who portray this forgotten front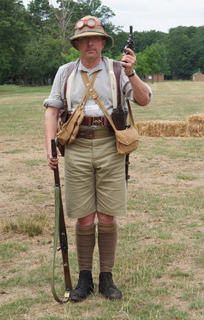 THE HEAT MEANS THE UNIFORM IS A BIT BASIC!
Shorts, Hose tops and short puttees, and a Wolsely Pattern pith helmet, the sand goggles are optional. This kit is so much more comfortable on a hot summers day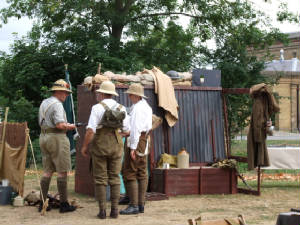 Our folding trench fits in quite well with our new scenario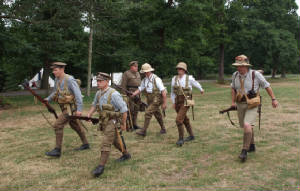 Don't be left behind in the rush to join!