WE ARE SEEN IN ALL THE BEST PLACES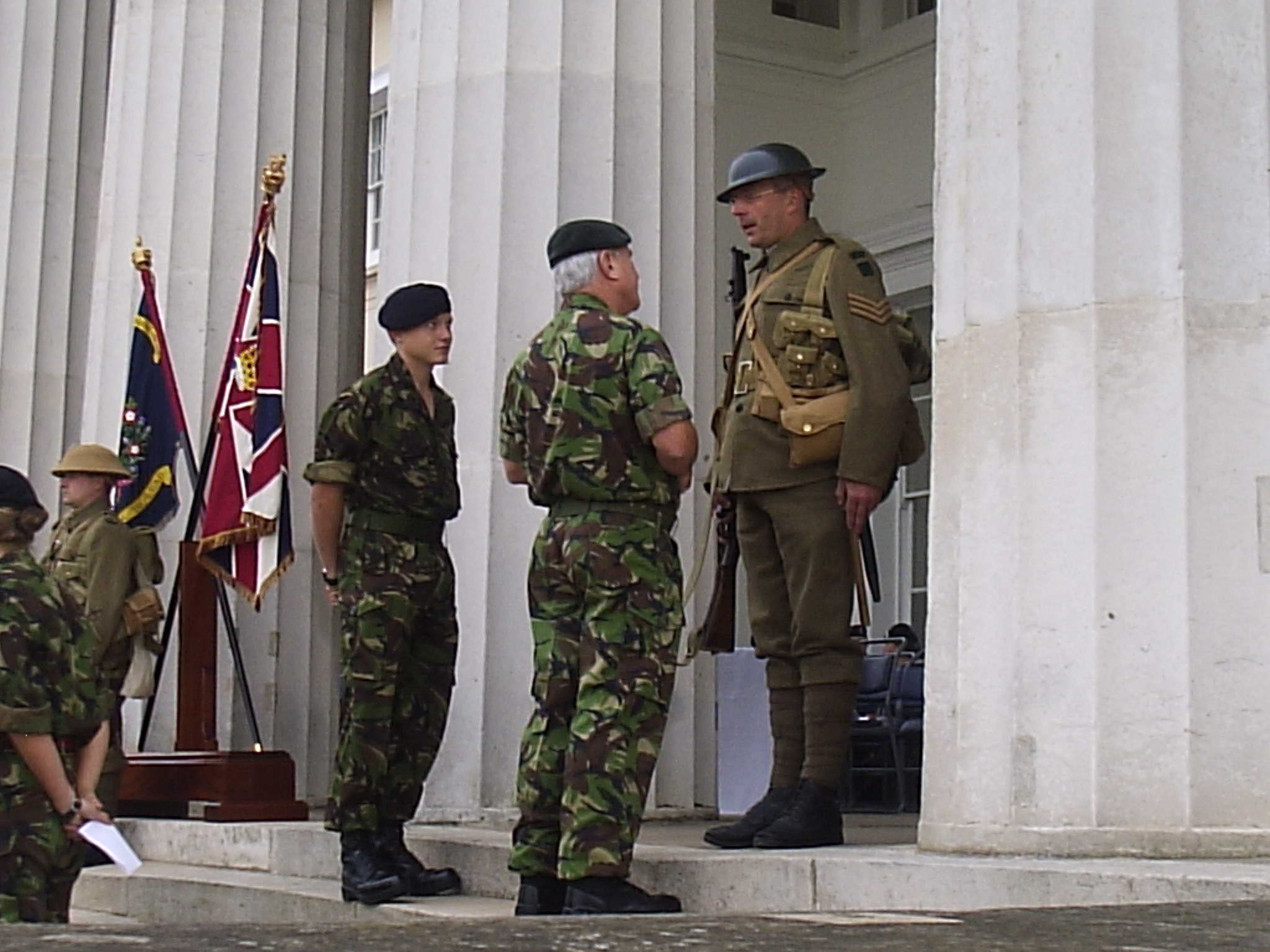 ON THE STEPS OF THE ROYAL MILITARY COLLEGE SANDHURST
ON PATROL ON THE BANKS OF A CANAL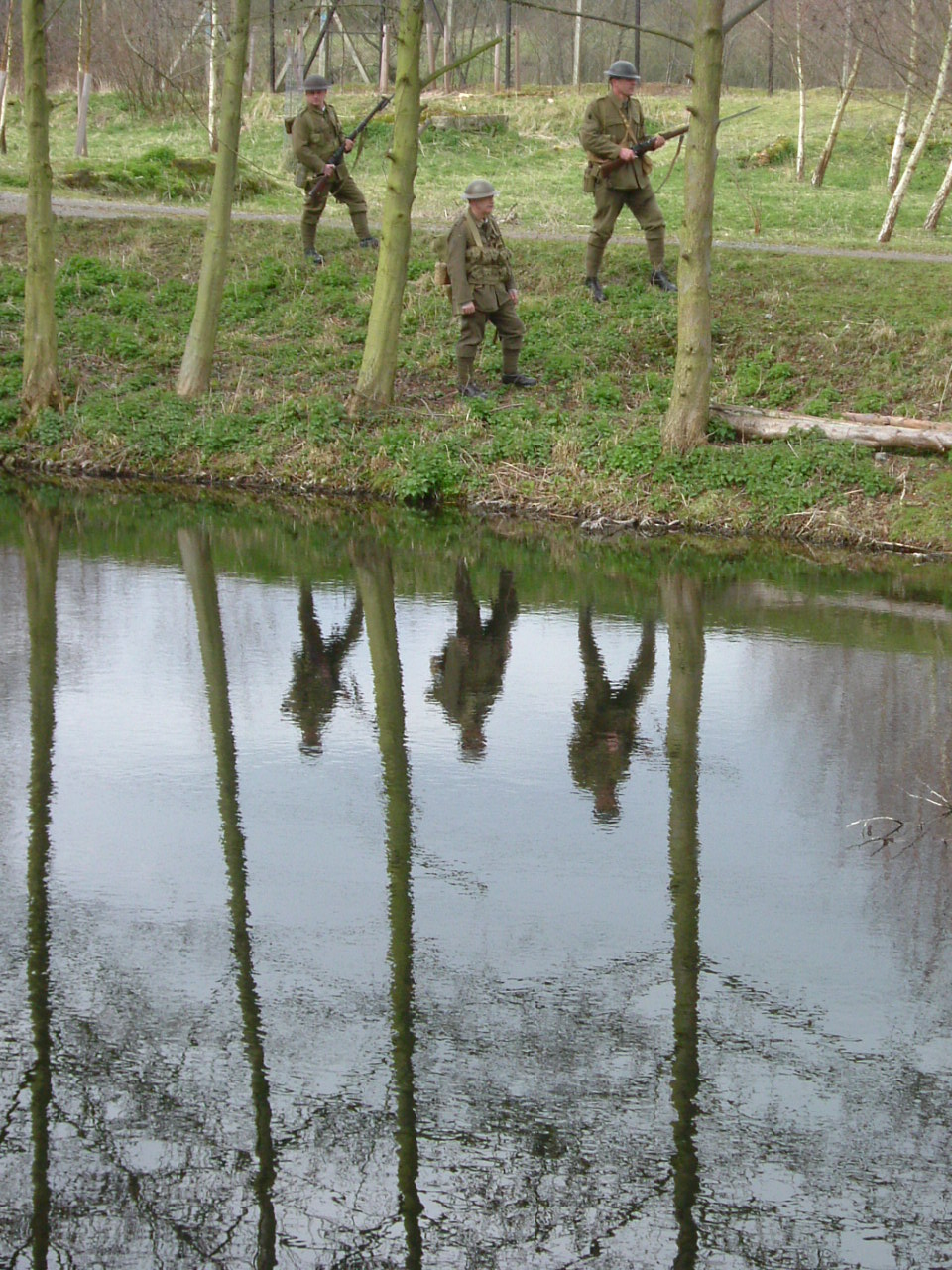 SOMEWHERE IN BELGIUM?
LIVE FIRING A .303" RIFLE AT LONGMOORE RANGE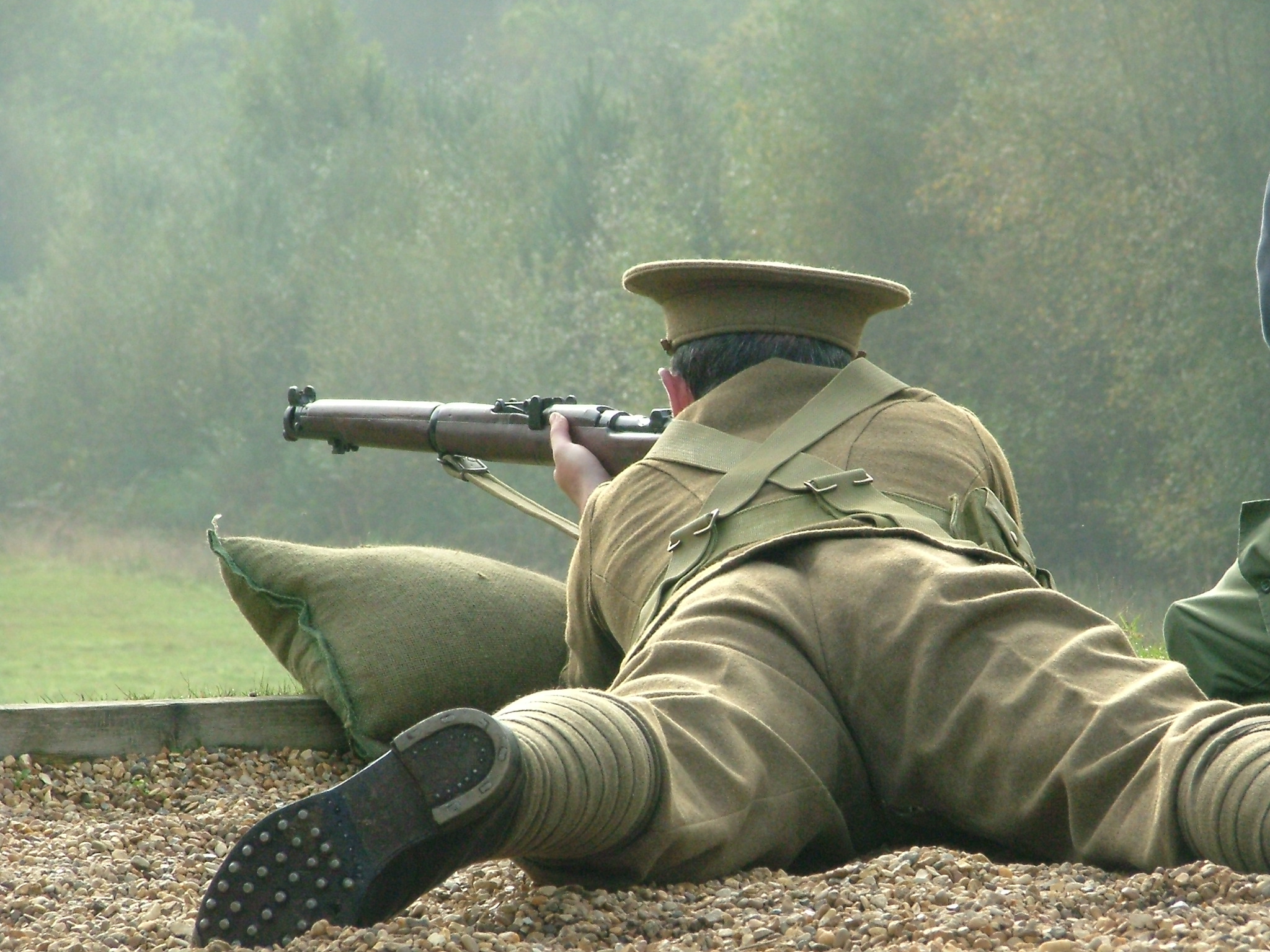 THANKS TO THE LEE-ENFIELD RIFLE ASSOCIATION
OUR CAMP ON THE SOMME 2006

MARCHING ON FATEFUL GROUND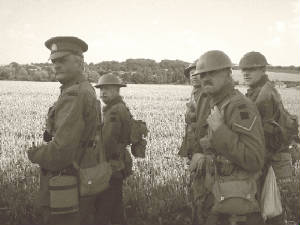 THE ROAD TO GOMMECOURT, THE SOMME
AT THE GATES TO CHATHAM BARRACKS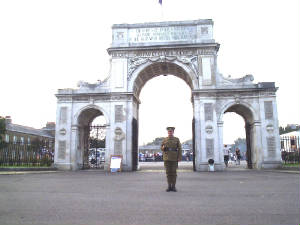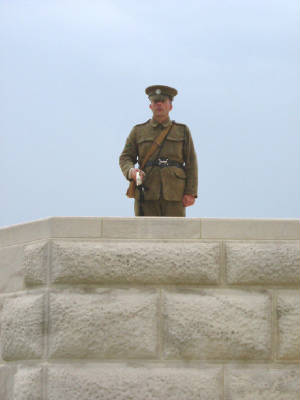 ON THE STEPS OF TYNE COT
CATCHING THE HUN OFF HIS GUARD
HAVING A BIER IN A FRENCH ESTAMENET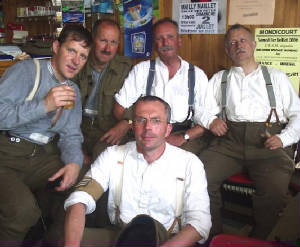 PAYING OUR RESPECTS TO THE 29th DIVISION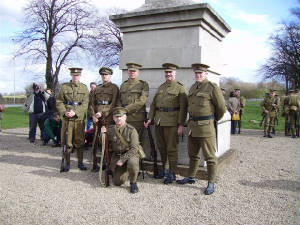 A picture may save a thousand words, but they cannot fully tell the pleasure our members get from belonging to the Rifles, join us and find out.
REMEMBERING THOSE WHO DID NOT COME HOME
TO ENJOY HOBBIES, FRIENDSHIP AND FAMILY.
War is not fun, it is not a game. With our own chaplain Chris, we take our commemorations very seriously, and we expect you to do so too.
Sgt Taylor the RIFLES Bugler
BLOWING HIS OWN TRUMPET AGAIN, and very good at it he is too!

WHAT EVER YOU WANT TO GET UP TO, YOU CAN DO IT
IN THE RIFLES.......WELL ALMOST ANYTHING.
IN ORDER TO TELL THE COMPLETE STORY OF THE RIFLEMAN, WE DO OFFER INDIVIDUAL MULTI PERIOD IMPESSIONS - BOER WAR ANYBODY?