THE UNIMAGINABLE QUANTITIES OF MUINITIONS CONSUMED BY WW1, NEEDED THOUSANDS OF WOMEN WORKERS TO MAKE THEM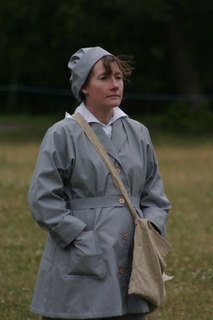 HERE WE SEE ONE OF THOSE MUNITIONS WORKERS WEARING THE OVERALLS WORN AT THE ROYAL GUNPOWDER MILLS.
* * * * * * * * * * *
AT RAILWAY STATIONS, REST CENTRES, CAMPS AND CANTEEN VANS, LADIES DOLED OUT TEA & WADS TO THE SOLDIERS AND SAILORS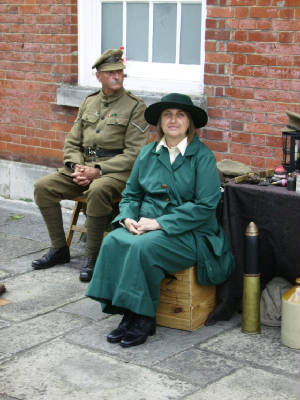 HERE WE SEE OUR VERY OWN L.A.S.S. (LADIES AID TO SOLDIERS & SAILORS)
CUP OF CHAR AND A PACKET OF WOODBINES PLEASE!