CREW TRAINING AT FORT NELSON
Our Training Sgt keeps a keen eye and a firm hand on the new crew members undergoing training on the Leach catapult. It really is stretching the limits of elastic technology!!
____________________________
During the Great War training was often done using Hessian screens instead of trenches...heres ours.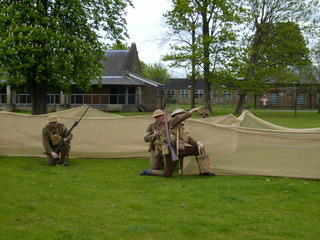 The raiding party - orders are given on how to take the next fire bay.
* * * * * * * * * * * *
We also have a portable trench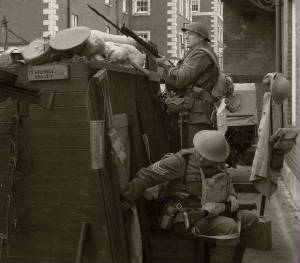 Here we see it outside The Rifles museum Winchester